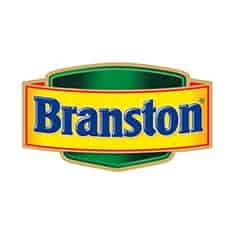 Believe it or not, there was a time when people thought you couldn't improve on the classic cheese sandwich. That all changed in 1922 when the first batch of Branston Pickle hit the shelves.
Made by Crosse & Blackwell in the village of Branston, Staffordshire, the iconic pickle has been a kitchen table staple ever since.
From celebrity chefs to aspiring bakers and the humble sandwich-maker, Branston can help just about anyone be masterful with the food they make.
The Branston reins were handed to vinegar specialists Mizkan Euro in 2013. A privately-owned family company founded over 210 years ago; Branston was in safe hands.
The tangy British favourite didn't leave our shores however, and is still mixed and bottled in Suffolk's Bury St Edmunds. Made using the same secret recipe, with the traditional methods that made it so famous, Branston remains a firm family favourite.