CANADA'S LARGEST DISTRIBUTOR of Specialty Food Products
A seriously mixed up blend of grapes, raspberries and blackcurrants – refreshingly fruity since 1908.
Brand
Vimto
Vimto's fruity fizz is a unique mix of concentrated Grape, Raspberry and Blackcurrant juices seriously mixed up to taste fan-flippin-tastic! Take it home in a big bottle to share or pick it up in a can or bottle for refreshment on the go.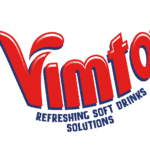 Availability: Out of stock