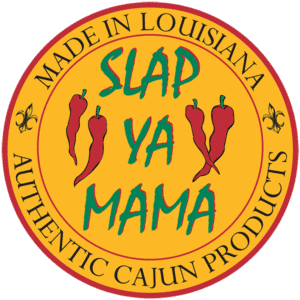 The self-proclaimed smoked meats capital of the world, Ville Platte is also world famous for its modern-day jousting tournament, the incomparable Floyd's Record Shop, and the magnificent Chicot State Park. It's a magical place, no doubt—even by Louisiana's high standards.
Everybody loved the Walkers' Cajun seasoning so much, that pretty soon it needed a name. To the folks who came into the deli asking to take home the Cajun seasoning, TW would often proclaim,"When you use this seasoning, the food tastes so good, you'll receive a loving slap on the back and a kiss on the cheek for creating such a great tasting Cajun dish."
And that's how the Walker & Son's Cajun brand Slap Ya Mama was born in the proud Cajun town of Ville Platte, Louisiana.